Berlin freelance photographer Chris Martin Scholl specializes in architecture and remote urban environments, but also works in the field of lifestyle photography. In recent years, he has travelled the world and visited international metropolises, which he has captured in impressive images. He is particularly fascinated by the unknown and places that are hidden from public view. We talked to him about how he came to photography, what role fog plays in his favourite picture and what he wants to achieve as a photographer in the near future. Read more here: https://www.digitaltrends.com/photography/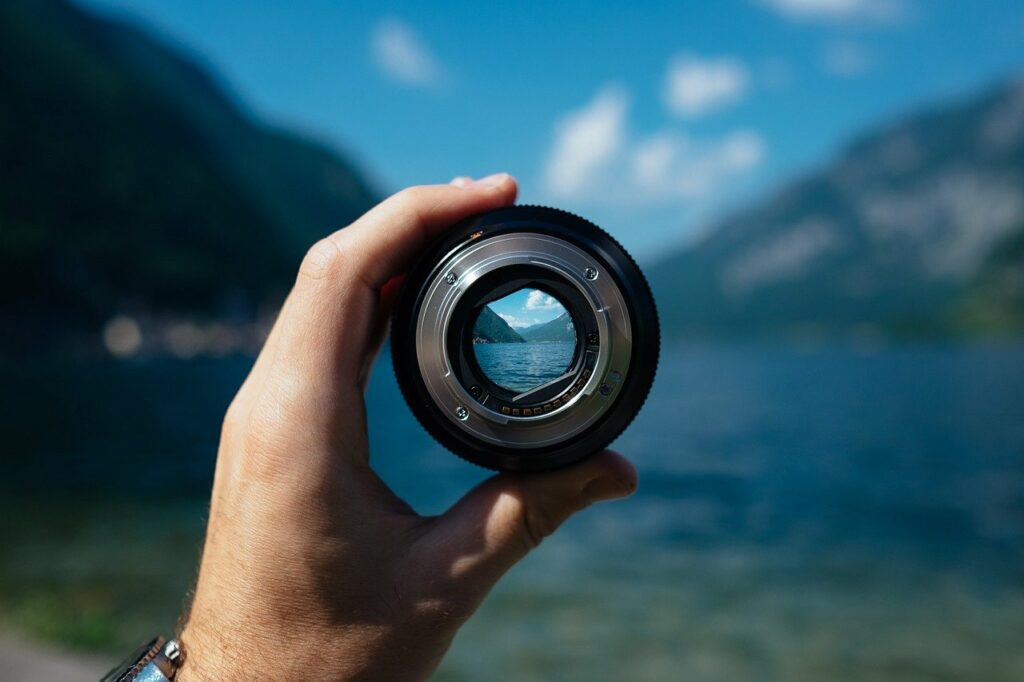 Hello, Chris. Usually you're quite busy as a photographer
But probably during the Corona crisis many jobs were cancelled and plans were discarded. How have you fared in the past few weeks and how have you dealt with this crisis?
Hi! yes that's right, unfortunately all originally planned jobs were completely cancelled or put on hold until the end of September. Also my personal travel plans have all been cancelled until further notice. Of course, this was a hard blow for me and especially the bad order situation and the lost income have caused me to sleepless nights. But with time I accepted the current situation and dedicated myself to some personal projects, like archiving my photos as fine art prints and analogue film development. But the crisis has also opened up some new opportunities for me. For example, I have already been able to hold several webinars and stay in touch with the community in this great way. Furthermore, I have also received first requests for new projects in the form of blog posts and local assignments here in Berlin and I am therefore quite confident about the coming months.
In conversation with Chris Martin Scholl © Chris Martin Scholl
How did you actually get into photography? Did you have a classical education or did you turn your passion into your profession?
I didn't really enjoy a classical training as a photographer, but came to photography via several detours. I spent many years in the music industry as a DJ and producer, but some personal circumstances have led to the fact that I couldn't pursue this original enthusiasm anymore. Since travelling to far away countries has always been one of my passions, photography has always accompanied me in a certain way. At that time of course only because I wanted to capture certain moments for myself and friends. But little by little I understood the full potential of photography and gave myself completely to it. So you can say that a few years later, I actually turned my passion into a profession.
How would you describe your style?
I think I would describe my style first and foremost as futuristic and sometimes a bit gloomy. I myself am a very structured and rather perfectionistic person with a great interest in new technologies and science fiction. Such character traits can often be found in the photos of certain photographers and I think this is also true for my photos to a large extent. In the beginning of my photography I naturally captured almost everything that caught my attention in one way or another. This fact helped me to get a better understanding of my own equipment and my understanding of light in different situations. My interest in foreign cultures and metropolises has also had a great influence on my current style. Most of my photography today takes place in urban environments, always in search of unknown places that are largely unfamiliar to the general public.
In conversation with Chris Martin Scholl © Chris Martin Scholl
What do you think distinguishes a good photographer?
This is actually not an easy question to answer. Personally, I think that a good photographer should have his or her own vision and idea of what message he or she wants to get across to the viewer of his or her photos. So what is the added value of your own photography and what do you want to say with it? Furthermore, as a good photographer you should of course be able to show your talent in several genres and not rest on the laurels of the past. Many photographers dedicate themselves at some point to a certain field of photography and then believe that they must do nothing else to remain successful. But photography has extremely many facets to offer. As a good photographer, one should not close oneself to these possibilities and love the constant challenge of the unknown.
In conversation with Chris Martin Scholl © Chris Martin Scholl
In your opinion, which SIGMA lens should not be missing in any photo bag and why?
In general it depends on what you have just planned. Personally I never want the SIGMA14-24mm F2.8 DG HSM | Art in my backpack. Especially on trips to far away countries I tend to use zoom lenses, just because of the flexibility. The 14-24 from SIGMA has never let me down on dozens of trips and the imaging performance is really outstanding throughout. The SIGMA14-24mm F2.8 DG HSM | Art can easily keep up with fixed focal lengths in the same professional segment.
Do you have a favourite picture you shot yourself in your archive?
I have some photos, which are very dear to me personally. Therefore the choice for a certain favourite picture is not easy for me. But if I had to choose one spontaneously now, it would probably be my photo of the Ponte 25 de Abril, an approx. 2.3km long suspension bridge in Lisbon, when it was very foggy there. I was actually in Lisbon for a project at that time and on behalf of the city I actually went with security personnel to the top of the bridge itself to take photos for the tourist board at a height of about 200m. A unique and breathtaking chance, as normally one does not get any access there. Now one would like to think that one of the pictures from up there should be my favourite one. But on this day it was extremely sunny and when the job was over I went back to the hotel to relax a little. After some time, when I looked out of the window, I could not believe my eyes: The bay including the bridge was completely surrounded by a thick wall of fog. So I immediately called a taxi and went back there to capture these spectacles. As you can see, I was lucky and even a seagull flew into the picture, which additionally enhances the otherwise very symmetrical picture language. Less than ten minutes after my arrival the fog had disappeared, almost as if nothing had ever happened. I have been to Lisbon several times so far and could not observe this phenomenon a second time. Therefore I am extremely happy about the photo as well as the experience as a whole.