Fabio Antenore is a landscape photographer known for his so-called "Timeblendings". For these hyper-real images of nature, he often spends long periods of time in one place and captures different light moods, which he then combines in post-processing. Others spend lots of time at the Casino en ligne Suisse! Shortly after he became a SIGMA reference photographer at the beginning of 2017, we already had an interview with him. A lot has happened since then and it was time for a small update.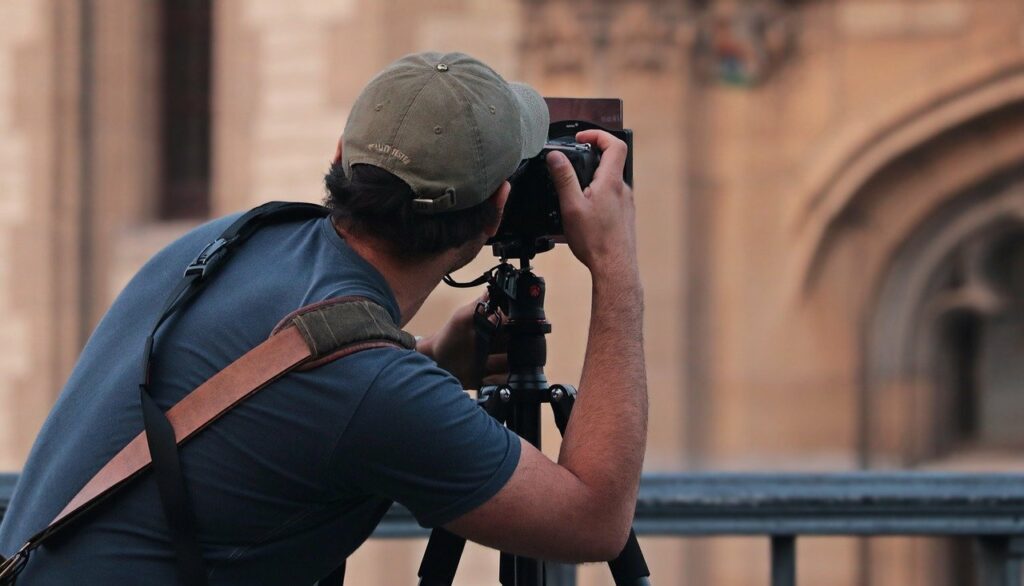 Hi Fabio! How are you? We have already done an interview with you on our blog, but that was in 2017 and a lot has happened in that time. The past weeks were probably not easy for you and your work either. How are you dealing with the situation and what effects does the Corona crisis have on you? For more Photography, click here: https://petapixel.com/
Everything is fine so far, at least according to the circumstances. That's right – it's been a while. Since then a lot has changed. Basically for the better. I now earn 100% of my money with photography. So with workshops, photo trips and lectures at fairs and events etc. Plus, since December 2018 I have several online video courses in German and English language, which I sell on my website fabioantenore.ch.
The latter is also what saves me at the moment. Our industry is pretty much one of the most affected by the whole Corona crisis. Meanwhile half of the workshop and photo travel season is over and we had to cancel everything until now. So no trips, workshops or lectures etc. Which means pretty much the total loss of all entries. And as a self-employed person it's not that easy to get replacements in Switzerland. Unless, of course, I would take out a loan, which then has to be paid back. Luckily at least the online courses have brought in some money, otherwise I would have had some problems the last months.
We can now finally start again with the first workshops from mid-June
So that means we had to replan a lot of them. Mainly within Switzerland, because travelling is still too uncertain for many customers and many try to avoid it.
The first foreign workshop I can do again is my Valensole workshop, which I have been doing every year for 4 years now. But even then we still have cancellations almost every day from customers who are not sure or whose flights have been cancelled. The last years I have always spent 3 to 4 weeks in Provence with several workshops. This year there will probably only be one.
So to answer your question concretely. The Corona crisis had and still has a huge impact on my life and my work.
I don't know when I haven't been abroad for 3 months.
In conversation with Fabio Antenore – An update © Fabio Antenore
How did you use your time? Did you tidy up your archives, did you do further training or collect new shooting ideas?
I used the time for various things. For one thing, we had to scout a lot of new spots in Switzerland to compensate for the cancelled trips abroad. On the other hand, I naturally expanded my online business even further.
And then there is the obligation as a photographer, who is very active in social networks, to always have enough content to post. Which means that I've searched through all my archives from front to back to find any pictures that I haven't processed yet.
There's one good thing about all this
I have had an idea for an Anti-Poaching (poaching) project for a few years now, which I could finally tackle. Currently we are in the concept phase. I already have a great team together now and as you would expect the idea has grown so much that it will be many times bigger than originally planned. The next step will be fundraising and of course finding suitable animal welfare organizations as partners. Unfortunately I cannot say much about this yet. But it will be really big and if everything goes as planned, we will hopefully reach many people worldwide. The whole thing includes a photo reportage, fine art pictures for exhibitions and print media as well as a documentary film.
In conversation with Fabio Antenore – An update © Fabio Antenore
What will happen to you now? What do you want to achieve as a photographer in the near future?
We are now slowly starting again with workshops and trips with clients and hope for the best. My personal goals are to get this project up and running in the first place. But also myself as a photographer I will certainly not live forever on workshops and travel. Whether this will change in the near future I can't say, but I will certainly not train my competitors for the rest of my life. In the long run I am thinking about opening a gallery somewhere overseas and dedicate myself primarily to my own photography.
In conversation with Fabio Antenore – An update © Fabio Antenore
You have been working with the Fuji GFX100 – a medium format camera – for some time now. How does that fit together with SIGMA?
Yes, I have been working with the GFX100 for a little over 6 months now. And that fits very well with SIGMA. Unfortunately there are no lenses which fit directly to the GF bayonet, but there are adapters available. And especially the lenses of the Art and Sport series, which I mainly use, are so perfectly calculated, that they can even resolve the 100mp of a GFX100 without any problems.
In 80% of my pictures I still use the SIGMA 14-24mm F2.8 DG HSM | Art. I can use this down to 18mm on the whole sensor. Below 18mm I simply switch the sensor to 35mm.